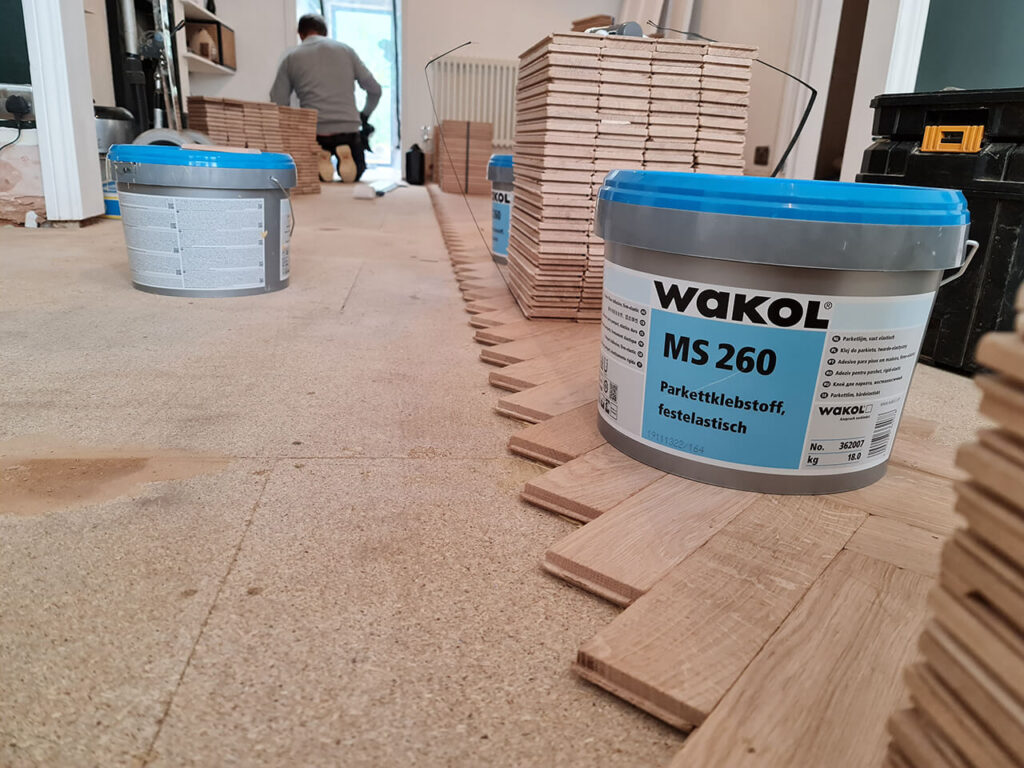 Rustic herringbone solid parquet wood floor Southend
Project - Southend
Time To Complete - 5 days
Firstly, we carefully removed the existing flooring before commencing with a great new detailed floor.
This rustic herringbone solid parquet wood floor was glued down using Wakol ms260.
We then sanded and refinished using Morrells walnut stain, followed by sealing with Bona mega matt finish and fitted with a 1 tile border.