Please Take A Look At Our Creations
Our finest Floor Sanding Projects are detailed below. We hope you enjoy browsing through some of our recent projects and hopefully grab some great ideas to help you choose what would work best in your house or business.
We use only the leading premium materials on all our floors; this is why we are proud to showcase our work.
Our Floor Sanding team offer top-quality flooring services across the London, Essex, Brighton, Sussex & Surrey region.
If you are thinking about installing a new timber floor in your home/business or perhaps building a brand new home and want the classic look of timber flooring, installing a stylish new hardwood floor is a great option.
We undertake all types of projects including engineered oak flooring, reclaimed parquet flooring, laminate flooring with underlay, and much more.
For a professional & fully qualified service, please call today for more info & to book a free quote.
Floor Sanding Projects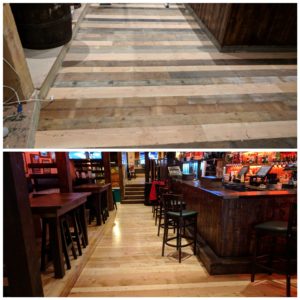 www.absolutefloorsanding.co.uk working nights we sanded and refinished this wood floor…
Read More