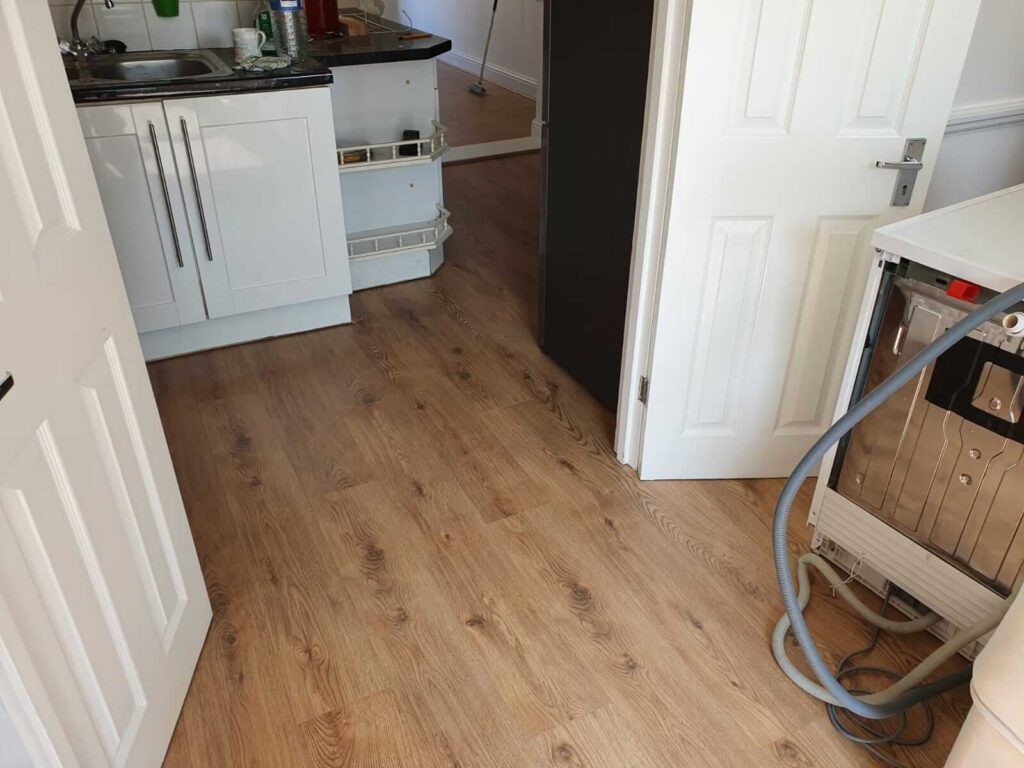 Laminate Floor With Underlay
Client Location - Wandsworth, London
Time to complete 2 – 3 days
Resilient & Hardwearing Laminate - Affordable & high-performance flooring
'We brought this floor to life using our fine artistry and skill'
Laminate floor with underlay is very trendy in today's market; it provides superior sound quality and easy installation. Here we have also incorporated Scotia Beading.
A well-laid floor has no gaps, and the final key to a beautiful installation is Scotia, versatile decorative beading used to cover gaps without the need to remove skirting.
Scotia can be solid, MDF or veneered. Solid is typically made of solid wood, usually oak, and comes in lacquered or unfinished.
When a laminate floor is installed correctly, it will give the home a look and feel of hardwood, but less expensive. Modern products today look so much like hardwoods; quite often it's hard to tell the difference.